Learn & Dare & Realize
——On the Road to Entrepreneurship, I Learn to Dream, Dare to Dream, and Finally Realize the Dream.
Recently, jiang Yaoyu, an alumnus of the Department of Tourism Management of 2002, was invited back to his Alma mater by the alumni Association of our college and held an alumni sharing meeting about entrepreneurship and employment for students in Simple Coffee.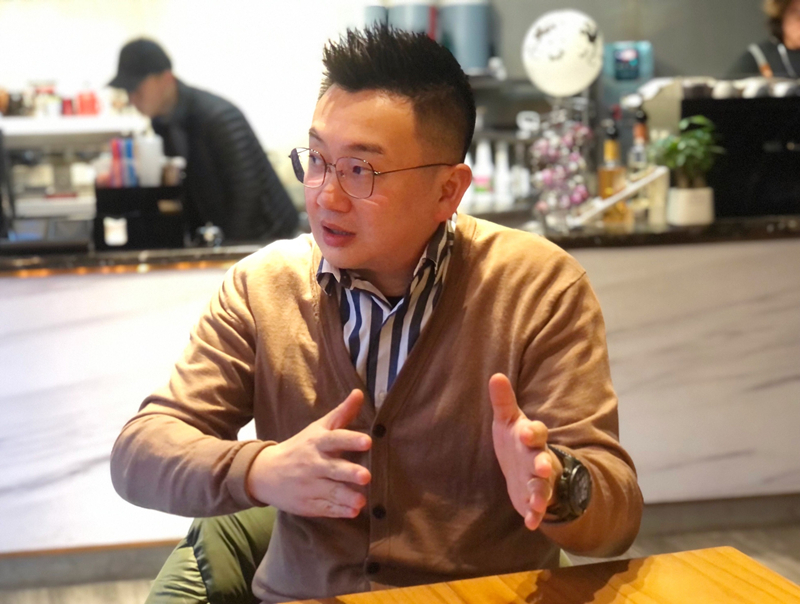 Entering Gingko college
Learn how to adapt new environment
In 2002, Jiang Yaoyu enrolled in the department of Tourism Management of our college. When other peers were still fresh and ignorant, Jiang Yaoyu knew his own interests and hobbies, and made plans and committed himself to achieving his goals.
With a clear goal in mind, he made many friends during his study at Ginkgo college and always put his study first. By consulting people in different fields around him, his knowledge in all aspects improved by leaps and bounds. Another way for Jiang to acquire knowledge was reading. The habit of reading that he has kept since college continues to this day. Reading and making friends helped Jiang Yaoyu to open up a wider cognitive world and made him marvel that the world was so big that he should dare to fight without fear of losing.
The increase of knowledge helps his study soar. Jiang Yaoyu did not join any associations or departments at school, he devoted himself to his studies. Through the teaching mode of Industry and Education, Jiang Yaoyu found that his major had more possibilities to explore. He kept "opening his imagination" and looking for opportunities, instead of wasting his college days.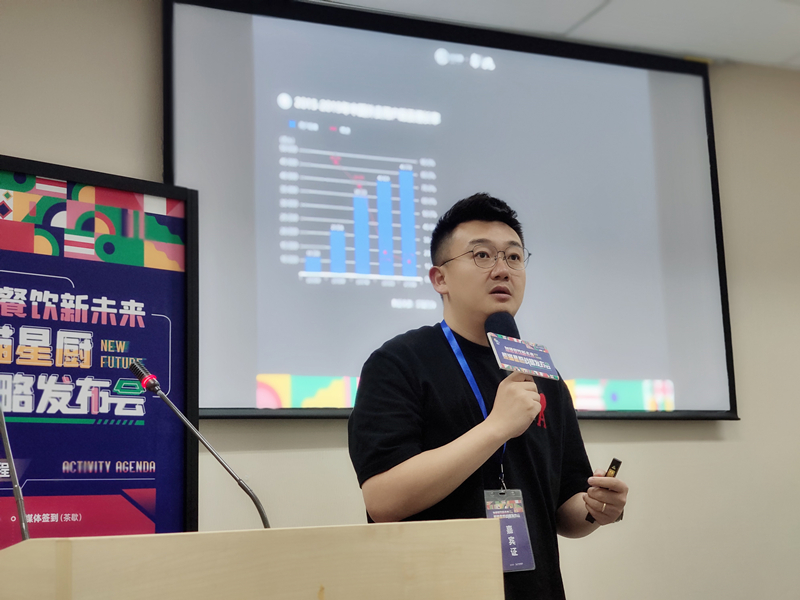 Starting own business
Always be diligent and thoughtful
Diligent in thinking and unwilling to be dull, Jiang Yaoyu resigned from the position of vice president of marketing in an Internet medical company and embarked on the road of entrepreneurship. Now, through patient exploration, Jiang Yaoyu has become the founder of Sichuan She Ji Er Shang Catering Management Co., LTD. Behind this great success, Jiang Yaoyu has worked hard for nearly 15 years. As a mature entrepreneur nearly 40 years old, the story of how Jiang Yaoyu and the catering industry forged indissoluble bond was known to all.
At first, Jiang wanted to make chicken intestines. Chicken intestines are a childhood memory for many people. They are crispy and sweet and come in a variety of flavors on the market. "We live in Sichuan, and people in Sichuan love to eat and have unique tastes, so I immediately thought of the things we've all eaten." Jiang Yaoyu said he decided to make some creative dishes and in this way to make them bigger and stronger.
"I'm a fan of homophonic puns, so my brand is closely related to homophonic puns. The first brand was called "Xiao Du Ji Chang", so everyone thought my last name was Du." Jiang Yaoyu joked with a smile.
"A well-managed brand culture can make products at a premium and cultivate high-quality customers in private domain." Years of entrepreneurial experience let Jiang Yaoyu talk freely at the sharing meeting. He said the secrets for the growth of Jiang Yaoyu's brand all the way are an impressive brand name, distinctive products and doing what accurate target customers like.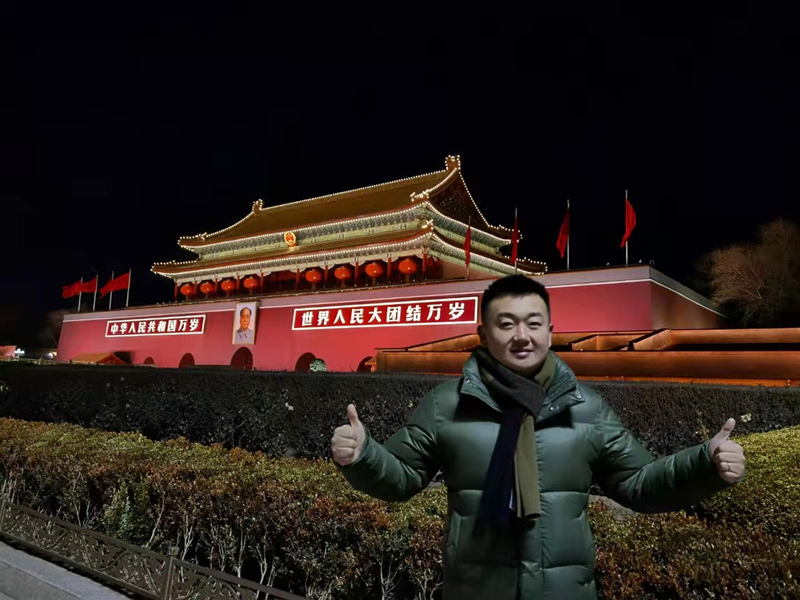 Being disciplined
Knowledge reserve helps him to upgrade the road of entrepreneurship
I like to read, and I like to share the good books I have read with others. Jiang Yaoyu has recommended the book "A Day in the Life of the Brain" to people around him more than once. The book mainly tells what happens in our brains when we taste food, walk, work, and dream. He hopes that through this book, employees can think more and make good use of their brains.
Jiang Yaoyu is grateful for his college experience in Ginkgo, he said: "It is precisely because of my study and reading in Ginkgo that I have strengthened my thinking ability, that I have been able to work steadily and thoughtfully on the way to start a business, avoiding many mistakes in major decisions".
Due to the repeated pandemic, some caterings have been affected, but Jiang Yaoyu and the team overcome the difficulties together. He also hopes to strengthen the cohesion of the core team through this difficulty. "Reading habits will really help you, because the cognitive structure determines the way you think, and even determines your height." Jiang Yaoyu admitted that many difficult times were accompanied by the knowledge reserves he once had.
Jiang Yaoyu hopes that Ginkgo students can cherish the time in college, cherish the most splendid years in their lives, dream and make dreams at the age when they can realize their dreams the most.